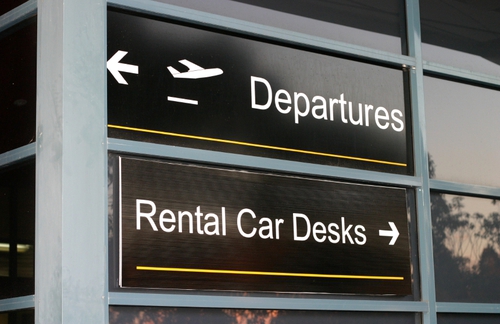 As we head into vacation season, we frequently get calls from people wanting to know if they need to purchase the coverage offered by the rental car agency. With the companies Neighbors Plus Insurance Services uses offer non-owned auto coverage. So the coverage your vehicle(s) carry apply to a borrowed vehicle, including rental cars. (Note: this does not apply to rental trucks used for moving). If your auto policy does not have comprehensive and collision, then you should purchase the collision damage waiver offered by the rental car agency. Your insurer will not provide coverage for vehicles rented in foreign countries as this falls outside the territory of coverage listed in your policy.
A number of major credit card providers offer rental car insurance to cardholders, but certain cards only offer it to elite members, so check with your credit card company first. Often this coverage is secondary to other coverage available. This means that they will provide reimbursement for damage due to collision or theft that are not covered by other insurance or reimbursement.
Rental car agencies are required by your state to offer a minimum level of liability insurance coverage. Liability insurance only offers coverage on the other vehicles if you are in a serious accident. Liability insurance is charged at a daily rate on rental cars. If you own a car, you usually have this coverage under your own auto policy.
Personal accident insurance does not cover the rental car itself; it covers your medical bills in case you are injured in an accident. This can be purchased at the rental car agency for a daily rate. If you already have health insurance or medical insurance coverage on your auto policy, you might not need to purchase this insurance. Personal effects insurance covers any items stolen from the rental car, charged at a daily rate, and is often combined with personal accident insurance. But if you have a renters policy or homeowners policy, your personal items are covered by those policies.
Still not sure about rental car insurance? Call your auto insurance experts at Neighbors Plus Insurance Services at (562) 627-1961.