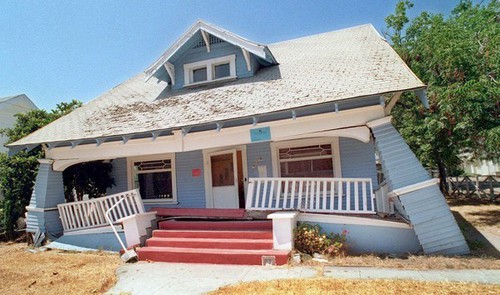 On the morning of Jan. 17, 1994, a 6.7 magnitude earthquake centered in Northridge hit the Los Angeles area, collapsing several buildings, destroying stretches of freeways, and sparking several fires in the area. At final count, the quake resulted in at least 57 deaths and rendered about 125,000 people homeless.
Within days, in addition to the physical crisis, the mortgage industry and new home buyers were faced with the inability of securing property insurance to secure the mortgages of these purchases. By January 1995, fearing potential insolvency from another huge earthquake, insurers representing about 93% of the homeowners insurance market in California severely restricted—or refused to write altogether—new homeowners policies because of the law that they also offer earthquake insurance.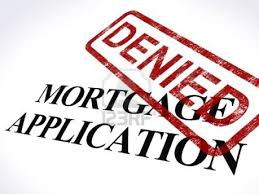 As an answer to this crisis, the California Legislature created a reduced-coverage earthquake insurance policy designed to protect a policyholder's dwelling while excluding coverage for costly non-essential items such as swimming pools, patios, and detached structures. This reduced level of catastrophe coverage became known as the "mini-policy"; insurance companies could meet the earthquake-insurance mandate by offering this no-frills, basic coverage designed to restore habitability of the structure. The intent was to enable insurers, over-exposed to catastrophic-earthquake losses, to retain more policyholders at the basic level of coverage, rather than fewer at a higher level.
Over two-thirds of the property insurance written in California, have the availability of earthquake protection provided by the California Earthquake Authority - a publicly managed, largely privately funded entity. The standard CEA policy includes a deductible that is 15 percent of the home's replacement cost. The basic policy covers only the house (other structures such as garages, pools, etc. are not covered). Personal possessions are covered up to $5,000 and "loss of use" expenses, the additional cost of living elsewhere while home repairs are made, are covered up to $1,500. Recognizing that some people want more comprehensive coverage, the CEA also offers a 10 percent deductible, insurance for other structures, personal items coverage up to $100,000 and $15,000 in "loss of use" coverage.
With the current housing market in California heating up, many homeowners are seeing their equity rising. This equity can be further protected from the financial devastation of another Northridge-like earthquake. If you don't have earthquake protection, you may want to consider adding this important layer of coverage to your property insurance. Remember, standard home, condo and renter's coverage does not insure the catastrophic peril of earthquake!
For more information on earthquake coverage or the California Earthquake Authority, contact your property insurance specialist at Neighbors Plus Insurance Services at (562) 627-1961.