While most people know how important it is to have homeowners insurance, many never really consider whether tenants need to protect themselves. Many believe that the landlord's insurance will cover them, when in fact, that coverage generally covers the building they live in and not their personal belongings or their liability. Renters insurance provides coverage for damage or theft of personal belongings, additional living expenses, medical expense and liability.
"What about liability? Why does a renter need liability? "
If you leave your bathtub running and cause water damages to your neighbor's ceiling below, that's generally covered by the renters insurance policy. If your child's game of softball turns into some broken windows, that's generally covered by the renters insurance policy. Today, more and more landlords are requiring their tenants to carry the liability coverage found on a renters insurance policy.
"But I really don't have much stuff."
Most people's belongings are worth more than they think. After watching an episode or two of "Storage Wars", you'd be amazed how much value your belongings can accumulate! Think about replacing dishes, computers, flat screen television monitors, cameras, computers, bicycles, clothing and so on and you can easily see the need for protection. If you travel, renters insurance can cover the cost of lost or stolen items.
"I'm not convinced, what else does renters insurance cover?"
Apartment dweller Rosa, had to pay cash to replace her furniture, housewares and books after a fire in her old building that started with an electrical problem on another floor. Cleaning the smell of smoke out of her clothes cost another $2000, even with a "pity discount", because she didn't have insurance. Then, she had to stay with friends and relatives until she found a new apartment. With insurance, she would have coverage for the additional living expenses of temporary housing, cleaning and moving fees and even the broker's fee for a new place.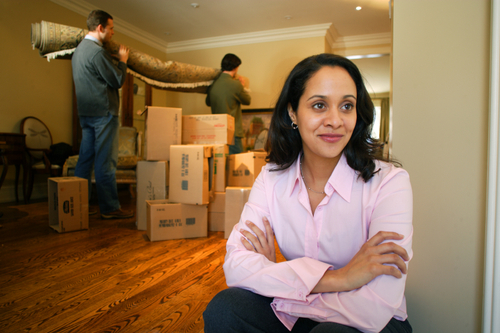 If you like to entertain, renters insurance can be especially helpful. With guest medical coverage, if someone visiting your place slips and smacks his head on your kitchen counter, his trip to the emergency room will be covered. (And it's no-fault coverage, so you won't have to wait for a court to decide who is liable before your insurance kicks in.)
"But what about the cost?"
It is not uncommon to see policies with premiums that are less than $20 a month. So a basic renters policy can cost less than a daily Frappuccino fix at Starbucks. What's even better is that securing your renters coverage through the same company that carries your auto insurance can save you more money with a multi-policy discount on both policies. In some cases, I've seen the auto savings more than pay for the renters insurance!
Speak with a Long Beach renters insurance specialist to help you select the right coverage. Visit www.NeighborsPlus.com or call (562) 627-1961 for a free consultation today.