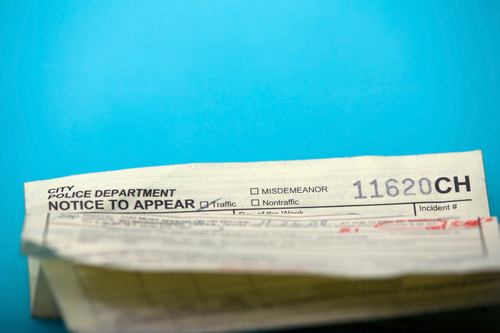 The fines for moving violations can cost drivers hundreds of dollars just in fees and charges. Additionally, the point assessed on your driving record will increase your insurance premium. While the actual dollar amount of the increase can vary, depending on your driving experience, type of car, insurance carrier, etc., the increase will affect your premium for three years!
So to consider whether or not to go to traffic school, let's do the math. For this scenario, this is a single female in her 40's with a clean driving record driving a 2010 Toyota Corolla.
Let's assume that her six-month premium is $450, the fine is $446, and you'll have a $60 court fee.
Not attending traffic school
If this is her first ticket in three years, she will be looking at the following breakdown:
Fine: $446
Insurance increase over three years $900 ($150 increase for each six-month term)
Total: $1346
If this is her second ticket or if she has had previous at-fault accidents in three years, her premium will increase for the additional point and she will lose her California Good Driver* discount (which is another 20%). In addition, many insurance carriers may non-renew her policy, as they only insure "Good Drivers." In this same scenario, the current six-month premium at $600 (with one point). With this new point, she's looking at the following breakdown:
Fine: $446
Insurance increase over three years $1800 ($300 increase for each six-month term)
Total: $2246
Attending traffic school
Fine: $446
Court traffic school fee: $60
Traffic school (online): $20
Total: $526
As you can see, the answer is a clear YES! It is absolutely worth attending traffic school.
We always encourage clients to attend traffic school if possible. In addition to the savings on your auto insurance rate, attending traffic school may also allow you to keep your Good Driver status, should you get another ticket that does not allow you to attend traffic school or if you have an at-fault accident within three years.
You are NOT eligible for traffic school without approval of the court if you have gone to traffic school for another ticket within the last 18 months. If you do attend traffic school more than once in an 18-month period, the citation will still show on your driving record.
One more thing
If going taking an online traffic school program, be sure to print and keep your receipt of completion in the event the school did not effectively send the evidence to the court.
Call our Long Beach auto insurance specialists at Neighbors Plus Insurance Services (562)627-1961 for more information.
*California Good Driver eligibility includes that during the previous 3 years, the driver has not had:
More than 1 violation point count; or
An at-fault accident which resulted in bodily injury or death; or
An at-fault accident, involving property damage only, which also resulted in a 1-point conviction; or
A 2-point violation.
A driver who has been convicted of the following violations will not qualify within 10 years of the violation date: Vehicle Code sections 23140, 23152, 23153 and out of state codes 17, 18, A1 and A2. (DUI) Vehicle Code felony sections 23175, 23550 and 23566. (DUI) Penal Code Section 191.5, or paragraph (3) of subdivision (c) of Section 192. (Manslaughter)